Posture Correction in Hoffman Estates
Are you looking to improve your posture? Is your posture a cause of your neck pain, headaches or lower back pain? Our postural correction program in Hoffman Estates may be able to help.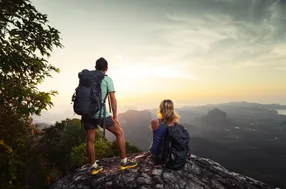 Through chiropractic care, corrective exercises, and "posture cues" we may be able to help improve your posture. We will provide specific exercise and stretches that are designed to improve the the balance between the muscles that help to maintain a healthy posture while incorporating chiropractic care as part. Our Chiropractor, Dr. Hector Martinez DC, is happy to answer any questions you may have about postural correction.
A postural correction program to improve your posture may also:
Reduce Neck Pain
Improve Neck and Shoulder Tension
Improve Migraines and Headaches
Improve Shoulder Pain
Reduce Lower Back Pain
Reduce Tension in your Neck, Lower Back and Shoulders
Improve Athletic Performance
We will explore and discuss treatment options which may include:
Chiropractic
Soft Tissue/Manual Therapy
Core strengthening and Balance exercises
Acupuncture
Posture Correction and Corrective Exercises
Kinesiotape
Electrical Muscle Stimulation
Home Exercises and Stretches
Functional Rehabilitation Exercise
Posture Correction and Athletes in Hoffman Estates
Posture Correction may improve the function of your spine and "core" which may also improve your athletic performance.
Improved mobility of your spine and pelvis may allow for increased flexibility
Is Posture a cause of a herniated disc?
What are the causes and symptoms of a herniated disc?
Pain from a disc is a condition that results from soft tissue damage and associated irritation of the discs of the spine.
The discs of the spine act as shock absorbers to protect your spine and help distribute forces to the spine and also aid in allowing for flexibility and movement of the spine.
Potential causes of pain from a disc are:
Falls or traumas (car accidents, sports injury, whiplash)
Posture - prolonged stressful positions, forward head posture
Overuse and fatigue which results in repetitive "microtraumas" - That occurs over hours, days months of being in the same position. Sound family?
This list is not exhaustive and other causes or factors may be involved.
---
Chiropractor for Posture Correction in Hoffman Estates
Please call (847) 884-8488 to learn more about postural correction near Hoffman Estates, palatine, Barrington, Hoffman Estates, Inverness, Elk Grove, Bartlett, Streamwood, Rolling Meadows, and Roselle.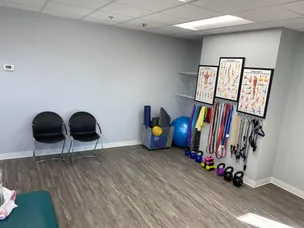 ---
What service are you looking for?
Our Location:
We look forward to meeting you.

Tri Modern Health

Please call (847) 884-8488

1000 Grand Canyon Parkway Hoffman Estates, IL 60169

*Hablamos Espanol. Su Quiropractico en Hoffman Estates que habla Espanol


Our office is currently open
We are Accepting New Patients
Please call the office to schedule your appointment for further details and instructions.
At this time we are not able to accept walk in appointments.
Monday: 9:00 am-12:00 pm, 3:00 pm-6:00 pm
Tuesday: 3:00 pm-5:00 pm
Wednesday: CLOSED
Thursday: 9:00 am-12:00 pm, 3:00 pm-6:00 pm
Friday: CLOSED
Saturday: 8:30 am-11:00 am