Welcome to the Tri Modern Health new patient center! Your Chiropractor near Schaumburg and of Hoffman Estates
Please call (847) 884-8488

Please scroll down for our quick link menu where you can get to know our office.

We are Open and Accepting New Patients.
Our New Location:
Dr. Hector Martinez, DC
Tri Modern Health
(847) 884-8488
1000 Grand Canyon Parkway Hoffman Estates IL 60169 Suite 104
Meet The Chiropractor
In this area of the website, you will be able to take care of items necessary for your visit prior to arriving. If you have any questions at any time, please don't hesitate to contact our Hoffman Estates chiropractic office at (847) 884-8488!








---
New Patient Paperwork - Required
This lets us know the history and current state of your health. What questions, concerns, goals, regarding wellness can we help you with? Let us know! Note: Additional Paperwork may be required at the time of your visit.
Please read carefully
If you are experiencing are experiencing any cold or flu like symptoms or feeling ill, please do not come in for your appointment. For more information please visit our Home Page.
Chiropractic New Patient Forms
Prenatal/Pregnancy New Patient Paperwork

Pediatric/Kids New Patient Paperwork
Forms may be filled out on your desktop/computer or laptop.
You do not need a printer - Follow these steps
Download and save form to your computer before beginning
Start filling out (Printer is not needed)
Save file again
Attach and email the form to [email protected] 24 hours before your first visit.
Our email is: [email protected]
Note: If you have any issues sending us these forms prior to your appointment time. Please call our office at (847) 884-8488 as we may need to change your appointment time.
---


Acupuncture Patients - New Patient Forms
Acupuncture New Patients - Fill this Form Out
Note: Our New Patient Forms for Acupuncture Patients currently requires a printer if you are completing forms at home.
You may attach and email the form to [email protected] 48 hours before your first visit.
Our email is: [email protected]
---
FORMAS PARA PACIENTES NUEVOS EN ESPANOL:
Descargue la forma que se muestran a continuación:

Please read carefully

If you are experiencing are experiencing any cold or flu like symptoms or feeling ill, please

do not come in for your appointment

. For more information please visit our

Home Page.
---
What service are you looking for?
Services offered at Tri Modern Health include Chiropractic, Acupuncture, Prenatal and Pediatric Chiropractic, and Physical Therapy.
Click below to learn more about each service.
Tour our Website:


---
What to expect on your first and second visit
We look forward to meeting you. Please continue to read more to learn more about what to expect on your first and second visit.
First Visit:
Our focus will be on listening to your main health concerns and performing an exam and/or ordering any necessary tests. We will explore the cause of your health concerns/symptoms.
Consultation and Exam - We will go over your main health concerns and symptoms
Goals - What are your goals? Do you want to go on daily walks with your dog without having hip pain? Do you want to start a running program? Your goals are how we develop your plan of care.
First Acupuncture or Chiropractic Session - If appropriate you will have your first Acupuncture or Chiropractic session. We will discuss the purpose of today's treatment and answer any questions you may have.
Schedule for second visit - We will schedule your next session where we will discuss in more detail treatment options, length of care and treatment recommendations.
Second visit:
Our office will verify your insurance coverage and develop a treatment recommendation tying in your health concerns and goals.
Our focus will be on answering your questions, discussing treatment recommendations, and insurance costs and insurance coverage.
Cost and/or insurance coverage - We will discuss your insurance coverage and/or cost and discuss payment options.
Additional Details
Wear loose fitting clothing
Upon arrival you will be warmly greeted by our Staff and/or Doctor.
Allow approximately 1 hour for your FIRST VISIT
Arrive 15 minutes early to fill out necessary paperwork. To speed the process you may download our new patient paperwork HERE.
Health history and consultation - We will sit down with you and discuss your health history, health goals, and recommend and/or perform or order additional tests and/or exams.

Discuss treatment options, length of care and treatment recommendations.

Acupuncture Treatment - with your consent we will start your Acupuncture treatment.
Schedule follow up visit - Please allow 30 minutes for the second visit.
---
Our office is currently open
We are Accepting New Patients
Your Hoffman Estates Chiropractor
Please call the office to schedule your appointment for further details and instructions.
At this time we are not able to accept walk in appointments.
Monday: 9:00 am-12:00 pm, 3:00 pm-6:00 pm
Tuesday: 3:00 pm-5:00 pm
Wednesday: CLOSED
Thursday: 9:00 am-12:00 pm, 3:00 pm-6:00 pm
Friday: CLOSED
Saturday: 8:30 am-11:00 am
Please call (847) 884-8488 to schedule an appointment
TO LEARN MORE ABOUT OUR RESPONSE TO COVID-19

CLICK HERE
Our Location and Driving Directions
We look forward to meeting you.
Tri Modern Health

Please call (847) 884-8488
1000 Grand Canyon Parkway Hoffman Estates, IL 60169
Hablamos Espanol. Su Quiropractico en Hoffman Estates que habla Espanol.

Experienced Chiropractor in Hoffman Estates - Meet the Chiropractor
Click to learn more about our Hoffman Estates Chiropractor, Dr. Hector Martinez DC.
If you are referred by your primary care doctor, OBGYN, orthopedic doctor, physical therapist or other health professional please let us know when scheduling your appointment. Please be aware that a referral from your medical doctor or another health professional does not guaratantee coverage by your insurance company. Additionally, A referral is usually not needed to see a doctor of chiropractic (DC).
We understand that arriving at a doctor's office for the first time can be nerve racking. If you've never experienced chiropractic or acupuncture care before, you may not know what to expect when you come to our Hoffman Estates chiropractic office for the first time. Filling out paperwork, learning new faces and names, and getting to know your way around the office can be an overwhelming experience.
That's why at Tri Modern Health our aim is to remove any unnecessary stress or tension and make you feel comfortable during your visit with our chiropractor.


---
Reviews and Testimonials about Dr. Hector Martinez, DC - Hoffman Estates Chiropractor
Terry R.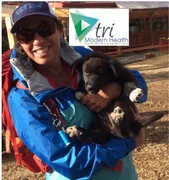 "I can not say enough good things about Tri Modern Health. In August 2015 I injured my hip while hiking. I spent six weeks icing, resting and taking ibuprofen with no results. I made an appointment with Dr Martinez. After a detailed history and testing Dr Martinez came up with a treatment plan specific to my injury, including manipulation, ultrasound, massage, acupuncture and physical therapy. After following through with his treatment plan I was able to resume my normal routine. Best of all I was able to participate in all the activities I had scheduled for my Alaskan hiking adventure. Now I am able to be the active person I want to be PAIN FREE! Without Dr Martinez's expertise I am unsure if I would have been able to continue working and enjoying life to the fullest. I would highly encourage anyone who is unsure about using chiropractic services to contact Dr Martinez to arrange a consultation"
A.R.

"I had a very positive experience working with Dr. Martinez at Tri Modern Health. I started getting headaches that I think were stress induced during my third year of teaching. My headaches were debilitating and I could feel my level of teaching was being threatened. I was sad and upset about this. During my first visit to Dr. Martinez, I was so impressed by his attentive listening. He focused in on what I was saying, made eye contact with me, gathered all the necessary information and truly listened, an experience I have not had with other doctors. Dr. Martinez adjusted and massaged the necessary areas to give me relief. Together, we even discussed other stress reducing activities. I was able to perform my job with renewed energy and focus, which I know would not have been achieved without help from Dr. Martinez I would encourage anyone with headaches to try chiropractic techniques for relief. My only regret is waiting as long as I did to make the call for help."
Henry D.
"I have been collaborating with Dr Martinez for treating patients over the last few months and have been having great success. I have seen good improvements in the overall function, general mobility, and improvements in their tolerance to daily activities. They have expressed great pleasure with their experiences and have enjoyed their time with him. He is smart and a very talented clinician, and I will continue working with him in the future."
Eric L.
"I highly recommend Dr. Martinez to anyone looking for a total chiropractic solution. He takes the time to explain the process and he's incredibly knowledgable and friendly. Not only does he provide adjustments but he also provides therapy solutions to assist in the recovery process. Great facility, plus it seems like everyone who goes there has a positive experience with favorable results."
Sonia S.
"I have been going to Dr. Martinez since he started his practice in this location and have had him do chiropractic adjustments regularly as well as occasional acupuncture. I experience relief from pain through these visits and am able to do all the activities I want to do as a result. Dr. Martinez is focused on wellness and keeping his patients well. I really like that and prefer that to merely treating illness."
Alex B.
"I recently had some treatment done by Dr. Martinez for shoulder inflammation that's been lingering for about a week. After one session of adjustments, taping, stretches, strength exercises I was able to do a complete shoulder workout with noticeably less pain than I was experiencing before. He is very experienced, professional and relatable. I could tell he loves helping people and takes a lot of pride in his work. I would definitely recommend!"
G.B.
"Dr. Martinez is patient, knowledgable and effective. He takes a holistic view of patient health and coaches through personalized plans focused on chiropractic adjustments, nutrition, physical therapy, and more. Great overall experience that has made a noticeable difference in just a few weeks."